Virtual Care Appointments
Jun. 17, 2020
CanSleep now has Virtual Care appointments! You can now enjoy effective and convenient treatment right from your phone or laptop. Whether you're in the office, at home, or on the go, we can connect with you through telephone or video chat.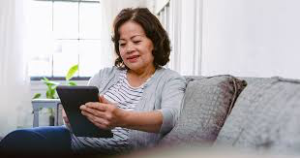 Are you looking to be screened for sleep apnea? It can be done with 3 easy steps.
To begin testing, we will provide a home sleep study to be completed overnight. We will walk you through all the steps on how to make it successful.
If you have tested positive for OSA, a therapist will contact you via video chat or phone call in order to go over your results and CPAP therapy.
Once we finish your initial treatment titration, you will continue to meet virtually with a therapist throughout the rest of your long term therapy!
Are you already an existing CPAP user?
We have contactless curb-side pick-up and FREE delivery options available for any supplies or accessories you may need. Simply call 1-844-753-3740 or email [email protected] to book an appointment with a therapist or order your replacement supplies.
What if I want to meet in person?
We are happy to help. Switch between in-person or video calls at any point during your therapy.